Aura Glass Review by One of the Top Wine Influencers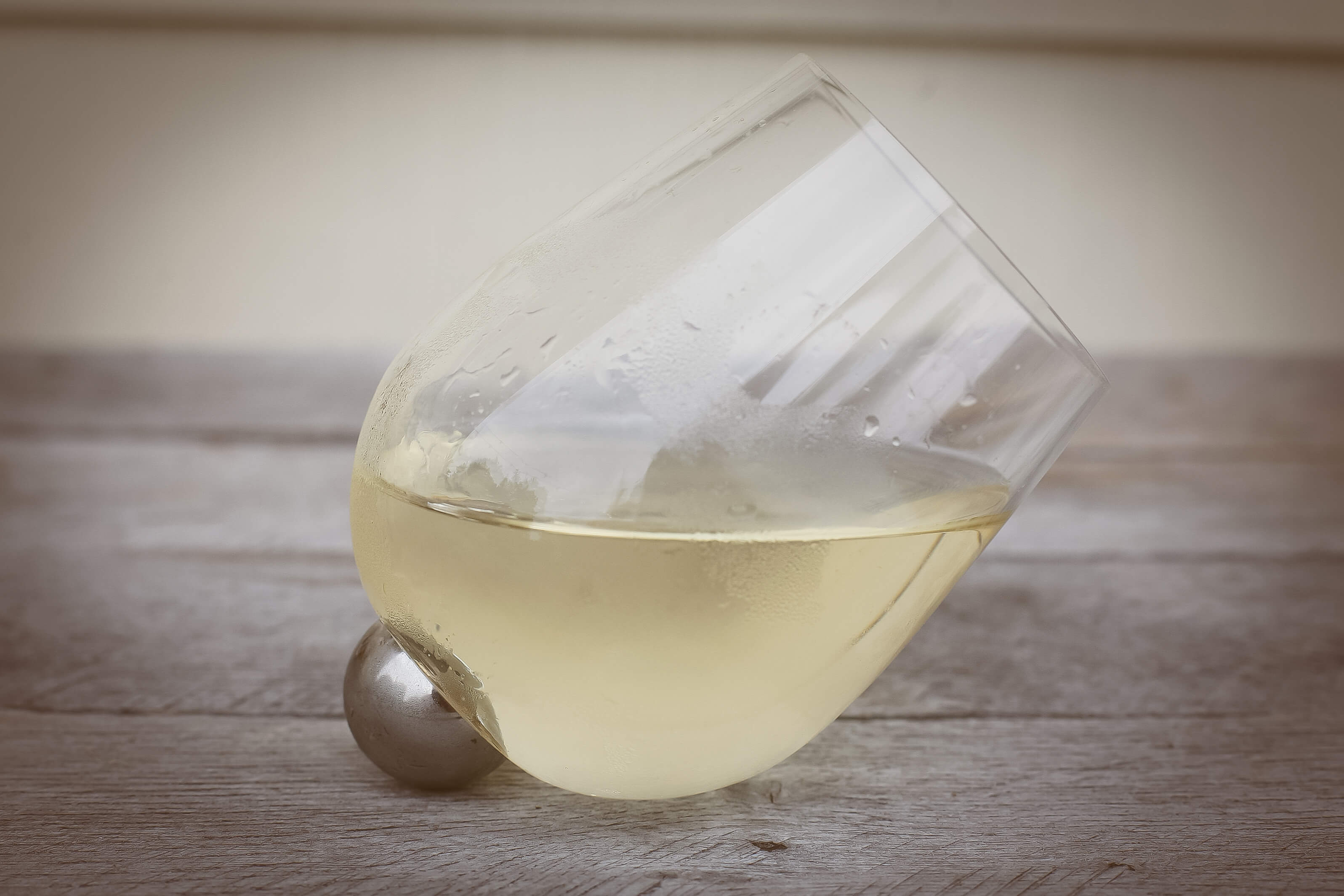 Aura Glass review in the "December 2015 Wine Product Round Up" by Joe Roberts at 1winedude.com
December 14, 2015
Today, I've two items that will receive the deeper-dive inspection.
The first is something about which I've serious mixed feelings: the Aura rotating wine glass.
The idea behind this one is interesting: create a glass that almost eliminates the potential to spill its contents, in that it cannot really be knocked over; as a side benefit, make it easy to swirl the wine inside of it (by the way, do any of you other wine nerds find yourself swirling any liquid in a glass? water? orange juice? I do that all of the time…).
First, the good news: it is, in fact, insanely difficult to spill wine poured into the Aura. While seeing the thing rotating on a table is a bit disconcerting at first (it has a weighted ball in its center, and so never actually sits "upright" when set onto a table), the effect overall is very, very cool. And, the center weight and large bowl dimension does seem to make swirling a bit easier when it's in your hand.
The bad news is twofold: first, it's expensive (over $50 for both the large and small versions); second, the trade-off for the Aura's sturdiness is the thickness of its glass, which makes the rim a bit too thick for my tastes. Overall, this one is probably best reserved as a gift for the wine lover who quite literally has everything else….
Read more at 1winedude.com